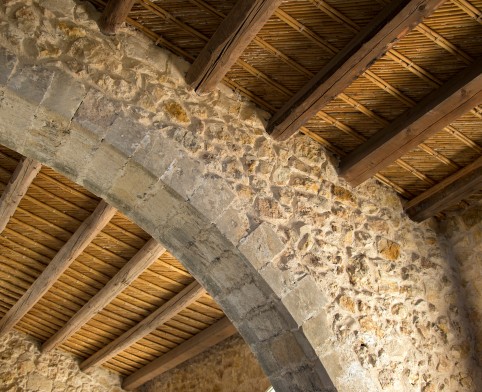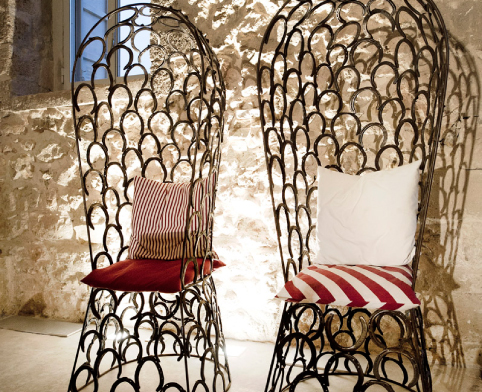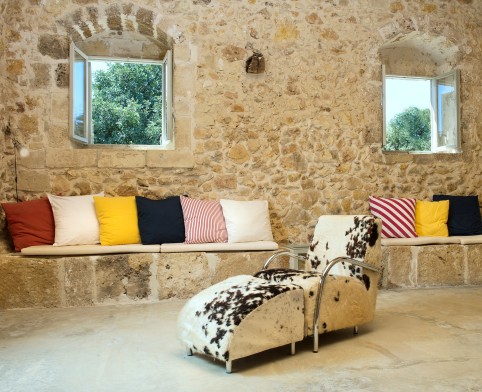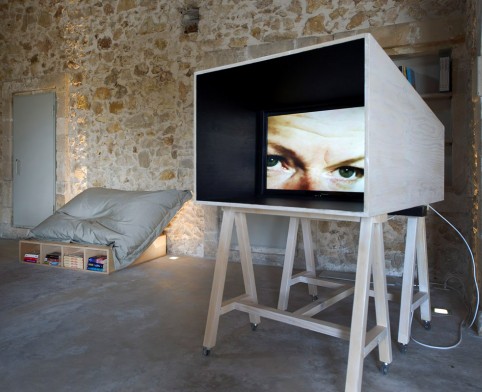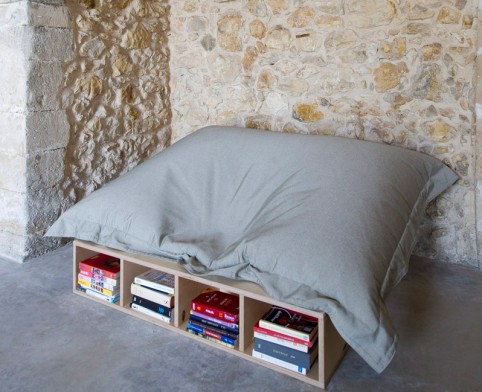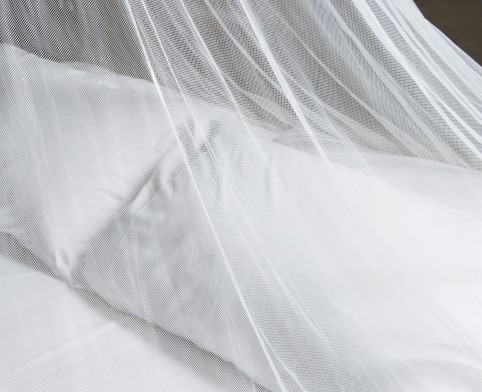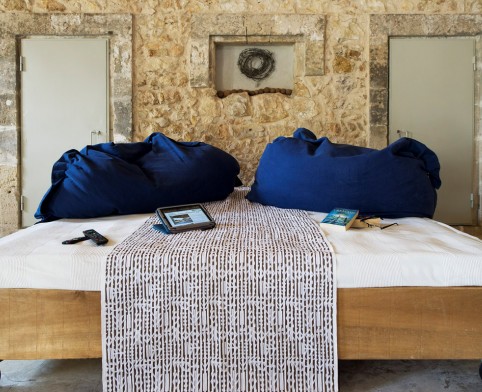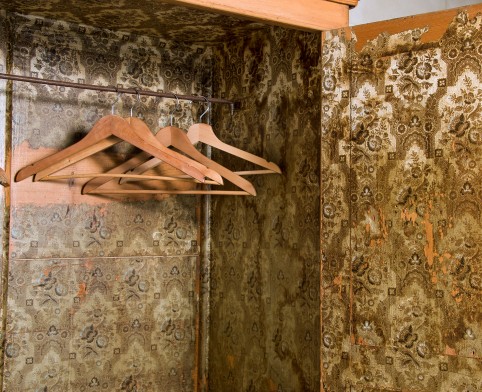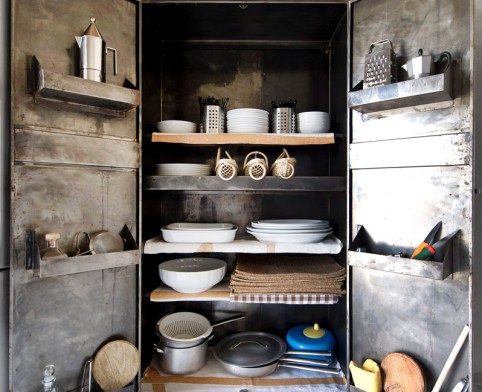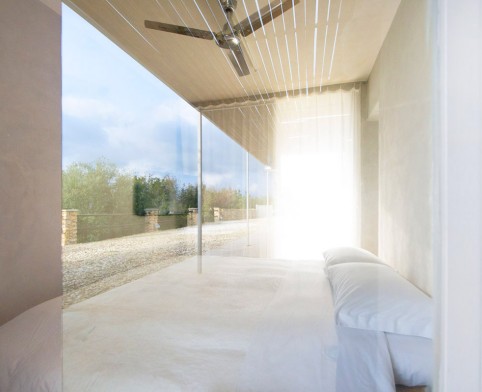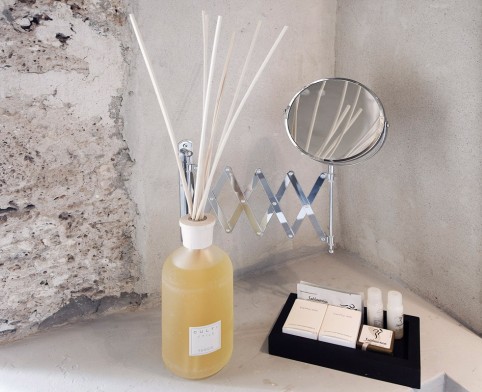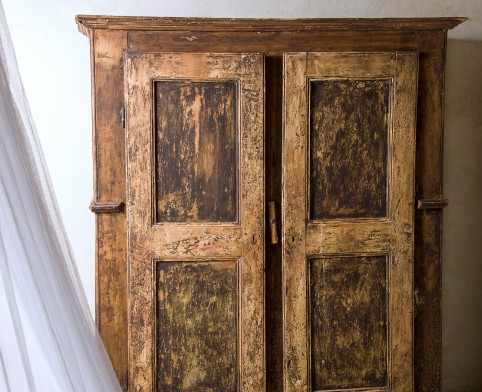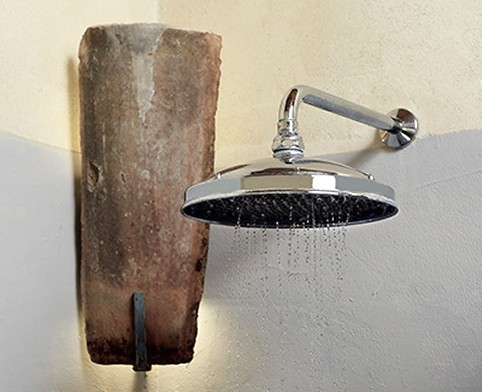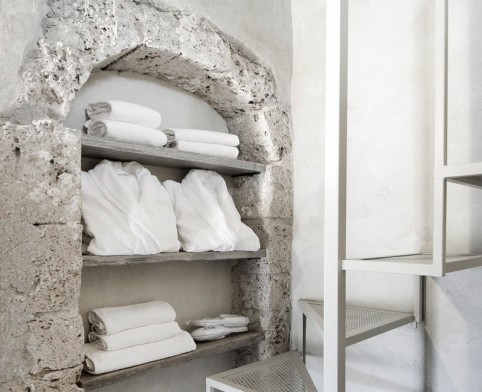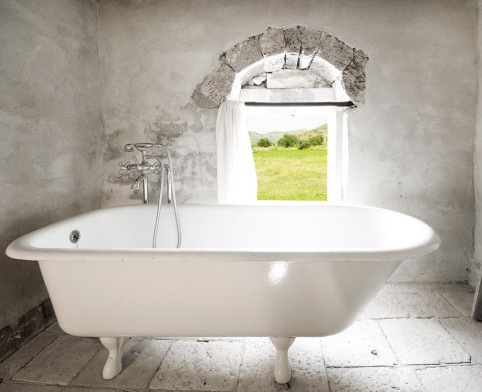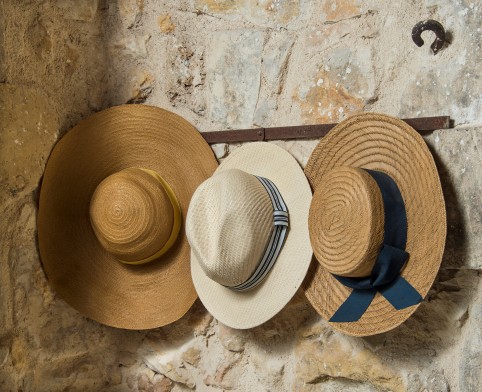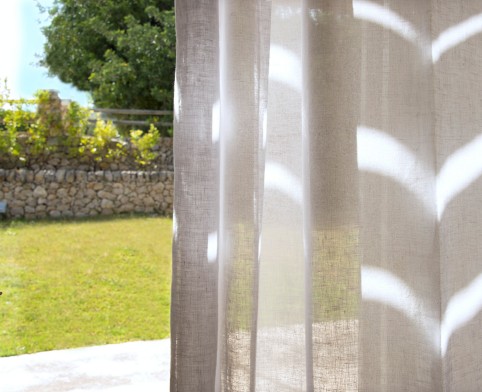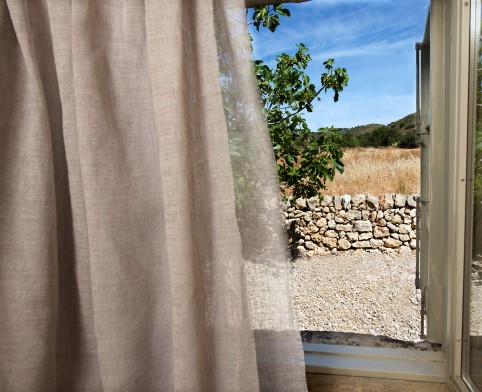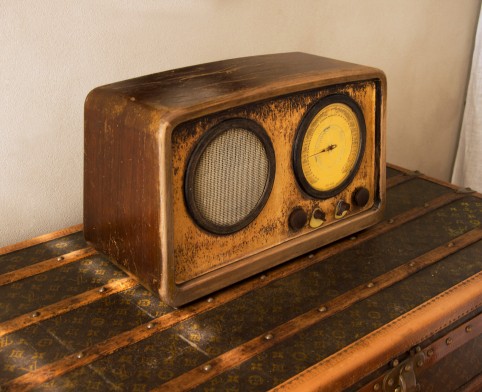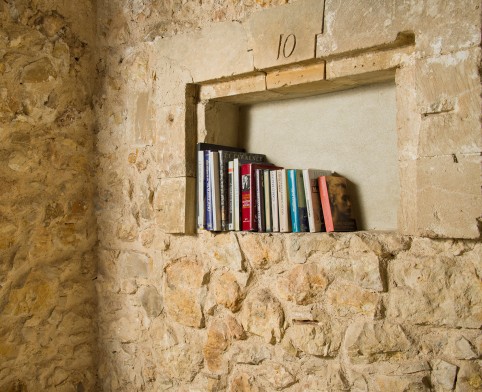 Palmento & Depandance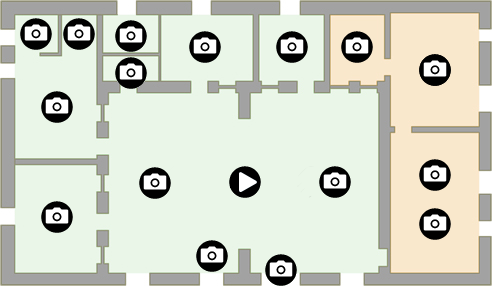 Suite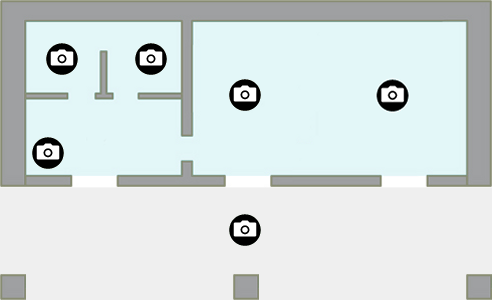 Interiors
The Busulmone estate is a place where you can rest and relax, getting away from every day life and enjoying the Mediterranean countryside that looks out at the sea.
The bedrooms, kitchen and a large living room are recovered from the ancient "palmento", dated 1852 (once shelter for animals and used for grape-crushing) renovated in a simple and essential style respecting ancient traditions.
The building was restored between 2006 and 2009, taking into account the simple but important details that make this building unique.
The stones, arches, door posts, friezes, cells, beams, were all restored by master craftsmen during the restructuring, while always respecting and following ancient traditions: the roof is made with reeds and old tiles, the floors and the pool are made in cement, the shutters are made of iron and the furniture is in the ancient rural tradition.
The lighting system has been set up using only low consumption elements, and the visual impact, both inside and outside the building, is so soft that it reminds us of the natural light of old candles. But technology and comfort are also very important. All the rooms include air conditioning and under floor heating systems, new generation electrical household appliances, use of industrial kitchens, satellite TV and Wi-Fi.
Bedrooms, which can sleep up to 10 people, are located in three different areas of Tenuta Busulmone and they all feature beds made of natural wood with double mattresses, for a comfortable and relaxing night sleep:
-the three rooms in the Palmento (green in our map) face a wide open living room with a separated kitchen: one large room with a king size bed including a separated wc and shower; one double room with two queen size beds and a single room with a queen size bed: both rooms share a two-space bathroom with a shower and a bathtube.
-the Depandance (pink here on the side) features a living area with an open kitchen, a triple room with a king size bed and a single bed and a bathroom on two levels with a vintage bathtube.
-the Pool Suite (light blue down below), is conceived as a wide room with a futon king size bed and a big bathroom with a separated doble shower.